Wine tasting in a historical setting
We cordially invite you to unforgettable wine tastings in our romantically located 18th-century vinotheque at the foot of the "St. Laurentius" Catholic Church in Saarburg. Just a few steps away from the imposing and picturesque Leuk waterfall, which at 18 meters is the highest inner-city waterfall in Northern Europe, you can experience a unique wine tasting with hand-picked top wines from the renowned Saar wineries.
Our historic setting creates an atmospheric backdrop that reflects the region's rich wine tradition. In the midst of old walls and rustic charm, you can enjoy the fine wines of the Saar while the soft sounds of the Leuk waterfall caress your senses. Here you can escape the hectic everyday life and discover the fascinating world of wine in a cozy atmosphere.
Weinproben können jederzeit
ohne Voranmeldung
in unserer Vinothek erfolgen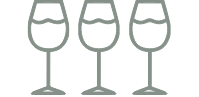 3 Weine - 4,50 €

6 Weine - 8,00 €
Our vinotheque on the Saar
Für größere Gruppen, die an unserer Weinprobe teilnehmen möchten, bitten wir um eine vorherige Anmeldung per E-Mail oder Telefon. Auf diese Weise können wir sicherstellen, dass wir genügend Plätze und Weingläser für euch bereithalten können.
Book a wine tasting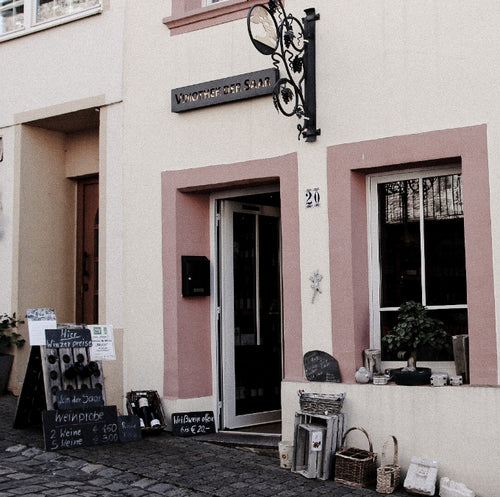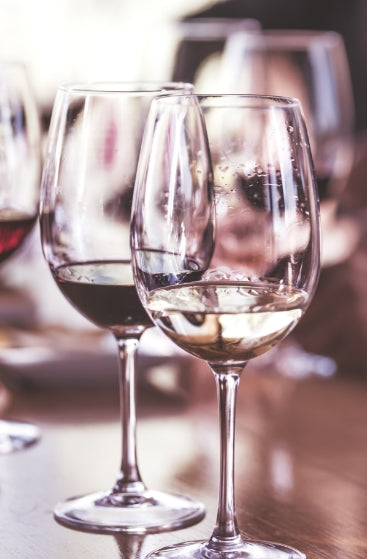 Our carefully curated selection includes top quality wines from renowned wineries known for their outstanding quality and unique flavor profiles. Above all, we present the Riesling wines for which the Saar is famous. From dry to sweet, from fruity to mineral - the variety of Saar wines will inspire you.

At our wine tastings, we guide you through a sensory journey where you can discover the nuances and subtleties of the wines. Our knowledgeable wine experts are on hand to share their knowledge of the history, production and characteristics of the wines. You will learn more about the vineyards along the Saar, the unique soils and the unique climate that characterizes these wines.
Immerse yourself in the world of Saar wine while you socialize with like-minded people. Be inspired by the stories behind the wines and enjoy the harmonious combination of taste and tradition.
We cordially invite you to visit our vinotheque and take part in one of our wine tastings. Discover the diversity and excellence of Saar wines in a unique environment that combines history and nature. We look forward to preparing unforgettable wine moments for you and igniting your passion for Saar wines.
YOUR PERSONAL SAARWEIN ADVICE
Are you looking for a wine for a special occasion or are you unsure whether your selection will go with the meal you are planning? No problem - give us a call or send us an email. The chef will work with you to find your very own favorite Saar wine!